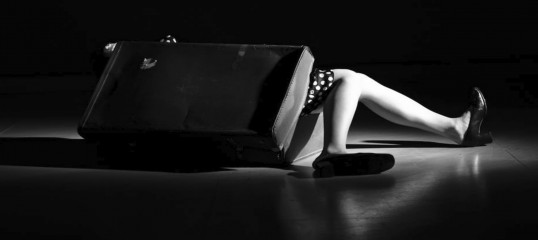 LYHYTELOKUVAT / SHORT FILMS – Visuaalista kerrontaa ja elokuvan tyylikeinoja. Kaitafilmiä ja scifiä, tangoelokuvaa ja kauhakuormaajia. Pakko nähdä!
Visual storytelling and cinematic style. From Super 8 to sci-fi, tango to tractors – a must see!

---
Film Look
Pe/Fri 22.3.2013 17:00
Su/Sun 24.3.2013 14:00
Andorra, Eerikinkatu 11, Helsinki
Kokonaiskesto / screening duration: 90 min
Liput/tickets 8 €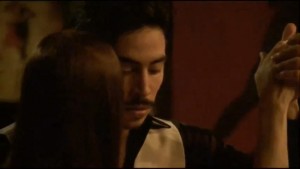 Milonga
ITA 2010
13 min
Director: Marco Calvise
Choreography: Leonardo Felix Elias & Maria Victoria Arenillas
Cinematography: Timoty Aliprandi
Performers: Leonardo Felix Elias, Maria Victoria Arenillas and Marco Spaziani
Kohtalot kietoutuvat toisiinsa savuisella tangoklubilla.
At a tango club, a lonely man becomes involved in the story of a mysterious woman.
---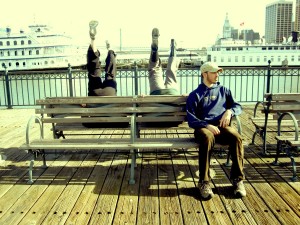 Pedestrian Crossing
USA 2012
20 min
Director: Eric Garcia and Kat Cole
Choreography: Eric Garcia and Kat Cole
Cinematography: Peggy Peralta / Head of the Dog Pictures
Performers: Caity Beard, Courtney Cavagnero, Kat Cole, Ethan Dunn, Caitlin Elliott, Colin Epstein, Margarita Galindo, Eric Garcia, Sarah Gould, Ariel Krizack, Lauren Lasorda, Simone Van Der Meer, Sheena Motlo and Aaron Spencer
Yllättäviä hetkiä ja tanssillisia kohtaamisia San Franciscon kaduilla.
Unexpected moments among everyday activities in the streets of San Francisco.
---
Cie 7273
CHE 2012
2 min
Director: Regis Golay
Choreography: Cie 7273
Cinematography: Regis Golay
Performers: Laurence Yadi and Nicolas Cantillon
Kaksi tanssijaa, kolme kauhakuormaajaa, louhos, tanssitaide!
Two dancers; three tractors; one gravel quarry.
---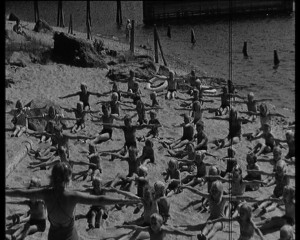 Vapaus on vasikanlaukkaa
FIN 2006
4 min
Director: Anna Nykyri
The film consists of television archive footage.
TV-arkistomateriaalista rakennettu tutkielma vapaudesta, kontrollista ja valmiudesta.
An exploration of youth, freedom and societal control, built from archival footage.
---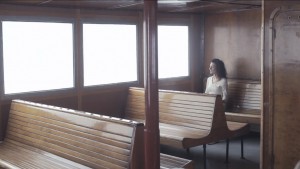 Journey
FIN/NLD 2012
11 min
Director: Maria Ångerman
Choreography: Carl Knif
Cinematography: Päivi Kettunen
Performers: Janice Redman
Salaperäinen nainen matkustaa Suomenlinnan lautalla mielen aavalle.
On an empty, old ferry, a woman embarks on a journey in her mind.
---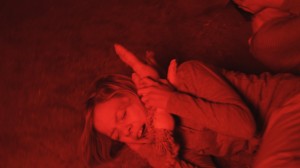 Seed
HUN 2012
11 min
Director: Anna Rubi
Choreography: Noémi Kulcsár
Cinematography: Júlia Halász
Performers: Jennifer Vattai, Tamás Kiss and Áron Darabont
Hylätyt lapset varttuvat aikuisuuden kynnykselle maanalaisessa pommisuojassa.
Abandoned children grow up in a bomb shelter, forgetting a world left behind.
---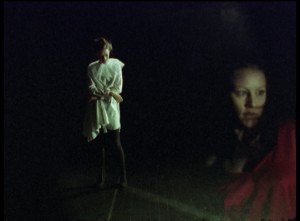 Match Me
FIN 2012
4 min
Director: Noora Geagea
Choreography: Natasha Lommi
Cinematography: Aarne Tapola
Performers: Natasha Lommi, Misa Lommi and Pietari Peltola
Ajan, katsojuuden ja ymmärryksen käsitteitä haastava tanssilyhytelokuva.
A distortion of the senses; an atemporal portal between subject and viewer.
---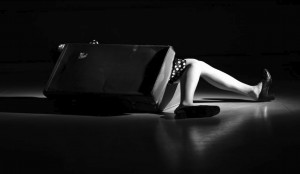 Both Sides
CHE 2011
25 min
Director: Giuseppe Bucci
Choreography: Giuseppe Bucci
Cinematography: Charles Mugel
Performers: Ambre Pini and Giuseppe Bucci
50-luvun tyylillä toteutettu vähäeleinen näkemys kahden henkilön viimeisestä yhteisestä ateriasta.
A duet with a 1950s feel, silently laden with emotions.
---