La/Sat 21.3. / 13:15 | Andorra + Yleisökeskustelu / Audience Talk
Citizen Jury -kuratointiohjelmassa voi kokea, minkälaista on kuratoida elokuvanäytös. Ohjelmassa ryhmä tuoreita tanssielokuvan ystäviä kokeilee ohjattua näytöksen suunnittelua.
//
The Loikka Citizen Jury 2015 screening was curated by four open-minded new friends of dance cinema.
---
Tänä vuonna haasteen otti vastaan neljä tanssielokuvasta kiinnostunutta Kulttuurikeskus Caisan aktiivia. Kansalaisraadin tehtävänä oli valita näytöskokonaisuus, jonka kohdeyleisönä ovat kaikenikäiset, eri kulttuuritaustaiset ja tanssielokuviin vasta tutustuvat. Teemana on tanssi kansainvälisenä kielenä: elokuvanäytös esittelee erilaisia kulttuureja, joiden yhteisenä kielenä tanssi ja liike puhuttelee katsojia ympäri maailman.
//
This years Citizen Jury screening was curated by four cultural activists from the International Cultural Centre Caisa. Their mission was to choose a selection of dance films for people of all ages, audience from different cultural backgrounds and newbeginners of dancefilm. The screening shows different cultures, who are all united by the international language of dance.  
Raatilaiset / Citizen Jury members:
David Kozma, näyttelijä-ohjaaja / actor-director, Romania
Stella Giota, lastentarhaopettaja / kindergarten teacher, Kreikka / Greece
Bradley Blalock, muusikko / musician, USA / Yhdysvallat
Katia Shklyar, informaatikko / information specialist, Venäjä / Russia
Yleisötyöntekijä / Outreach coordinator: Kimmo Alakunnas
---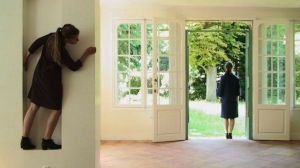 2 Sisters (2014, FR, 11'39) Ensi-ilta / Premiere
Ohjaus / Director: Doria Belanger
Koreografia / Choreographer: Doria Belanger
Tuottaja / Producer: Doria Belanger
---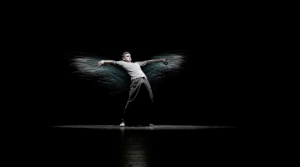 Become One (2014, IL, 2'00) Ensi-ilta / Premiere
Ohjaus / Director:  Guy Sadot  & Matan Tamarkin
Koreografia / Choreographer:  Jhonathan Soutchy
Tuotantoyhtiö / Production company : FilMill
---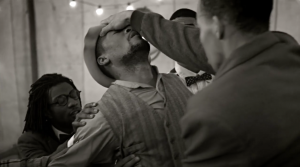 Happy Feet (2012, USA, 4'00)
Ohjaus / Director:  Wendy Morgan
Koreografia / Choreographer: King Charles
---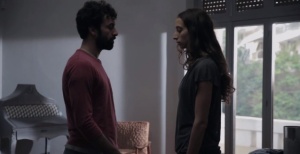 There Will Be a Day (2014, GR, 7'22)
Ohjaus / Director: Araceli Lemos & Dimitris Koutsoubas
Koreografia / Choreographer: Dimitris Koutsoubas
Kuvaus / Cinematographer: Sofia Adamopoulou & Giorgos Chantzis
Tuottaja / Producer: Dimitris Koutsoubas &  Araceli Lemos
---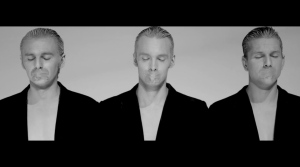 …I Said YOU! (2014, SK, 7'21)
Ohjaus / Director:  Lubica Sopkova
Koreografia / Choreographer: Jan Sevcik
Kuvaus / Cinematographer: Ondrej Synak
Tuottaja / Producer: Academy of performing arts, Bratislava, Slovakia
---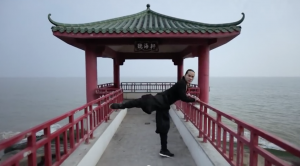 HOPE (2011, MO, 3'00)
Ohjaus / Director: Lionel HUN
Koreografia / Choreographer: Lionel HUN
---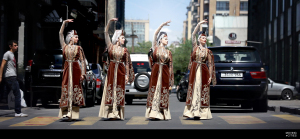 Moving Yerevan (2014, AM, 7'34)
Ohjaus / Director: Jevan Chowdhury
Koreografia / Choreographer: Jevan Chowdhury
Tuotantoyhtiö / Production Company: Wind & Foster
---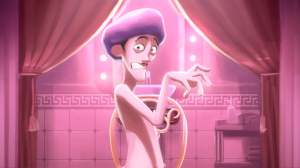 Dip N' Dance (2013, FR, 6'16)
Ohjaus / Director: Hugo Cierzniak
---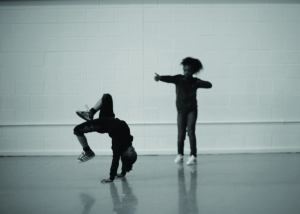 Pro:File featuring B-Girl Terra and Eddie (2014, UK,  4'27)
Ohjaus / Director: Ben Williams
Koreografia / Choreographer: N/A
Tuotantoyhtiö / Production company:  Breakin' Convention for BCTV