Su / Sun 22.3. / 14:00 | Orion
Dance in Depth -sarjan 3D-tanssielokuvat ovat ikuisen kysymyksen äärellä, tutkimassa ihmiskehon liikettä fyysisessä ja elokuvallisessa tilassa.
//
The 3D dance short films in this screening all tackle the eternal question of capturing the moving human body in physical and cinematic space.
---
Näytöksessä esitetään ensimmäinen kotimainen tanssin 3D-filmatisointi The Raven, joka on taltioitu elokuvalliseen muotoon Compañía Kaari & Roni Martinin palkitusta nykyflamencoteoksesta Korppi ja Kello. Frames levittää tanssijoiden liikkeen 3D-kuvatilaan myös ajallisesti.
Sarjan 4K-elokuvat hyödyntävät uusinta digitaalista elokuvatekniikkaa visuaalisen ja emotionaalisen tekstuurin syventämiseen. Intrinsic Moral Evil käsittelee hienovireisesti identiteetin ja syrjinnän tematiikkaa. Kokeellinen Butoh Daemon löytää tanssin liikkumattomastakin kuvasta. Kimmo Pohjosen musiikkiin luotu Subsurface luotaa ihmissuhteen tasoja myyttisten luonnonelementtien kautta.
Tanssielokuvantekijä Thomas Freundlich ja stereografi Jarmo Honkala avaavat keskustelua 3D:n mahdollisuuksista tanssille sekä kertovat käytännön kokemuksista stereoskooppisen 3D-tanssielokuvan kuvaamisessa.
//
The first Finnish 3D dance film The Raven captures Compañía Kaari & Roni Martin's award-winning contemporary flamenco work. Frames extends the dancers' movement also across time.
4K digital cinema technology can bring added focus to the visual and emotional texture of dance films. Intrinsic Moral Evil is a finely shaped exploration of identity and discrimination. The experimental Butoh Daemon discovers dance in still images, while Subsurface, to music by Kimmo Pohjonen, uses mythical elements of nature as metaphors for the different levels of a relationship.
After the screening, dance filmmaker Thomas Freundlich and stereographer Jarmo Honkala lead a discussion on the possibilities of 3D and dance, and recount some of the practical experiences of producing a stereoscopic 3D dance film.
---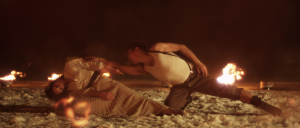 Subsurface (2015, FI, 7'00) Ensi-ilta / Premiere
Ohjaus / Direction: Thomas Freundlich
Koreografia / Choreography: Jussi Väänänen & Katja Koukkula
Kuvaus / Cinematography: Thomas Freundlich
Tuotantoyhtiö / Production Company: Lumikinos Production Oy & JussiKatja Ay
---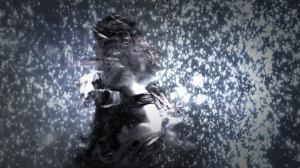 Butoh Daemon (2014, US, 3'09) Ensi-ilta / Premiere
Ohjaus / Direction: Craig Oty
Koreografia / Choreography: Eva Aymami
Kuvaus / Cinematography: Kim Canazzi
Tuotantoyhtiö / Production Company: Borderlands Pictures
---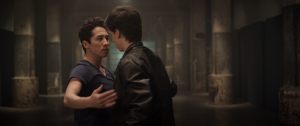 Intrinsic Moral Evil (2013, NL, 10'45)
Ohjaus / Direction: Harm Weistra
Koreografia / Choreography: Fernando Domínguez
Kuvaus / Cinematography: Jorrit Garretsen
Tuottaja / Producer: Harm Weistra
---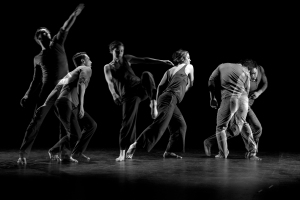 Frames (2014, CA, 4'11) 3D
Ohjaus / Direction: Emmanuel Albano
Koreografia / Choreography: Throwdown Collective
Tuotantoyhtiö / Production Company: 3MOTION INC.
Valokuva / Photo: Christos Trisbas
---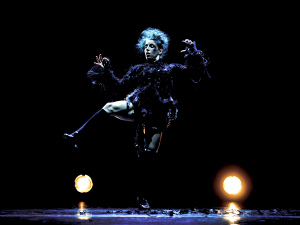 The Raven (2015, FI, 15'00)  3D
Ohjaus / Direction: Tuisku McLees
Koreografia / Choreography: Kaari Martin
Kuvaus / Cinematography: Thomas Freundlich
Tuotantoyhtiö / Production Company: Lumikinos Production Oy, S3DX, Compania Kaari & Roni Martin, HSS Production
Valokuva / Photo: Kim Laine